I bought this side table at Target this weekend for $14.98, which I thought was a steal since it was originally $59.98. I had bought a side table very similar in style to this one at Target about a month ago for $19.98. It had a pretty dark stained top instead of this less desirable grey one. But, I knew I could fix that.
First, I gave it a good sanding on top. Then, I brushed on little bit of this antiquing medium going in the direction of the grain.
After letting it dry, I did the same thing , but this time with watered down, black acrylic paint. This gave it some depth.
Then, I added two coats of this wipe-on poly with an old t-shirt.

And, ta-da...it is a pretty close match to it's partner, don't you think?


I found this table online at Crate and Barrel that is VERY similar to my two tables for $298 EACH! When I saw these, I realized what a great deal I had! My tables have black bases, which I prefer with my other furniture, but to look like these would only be a spray can away!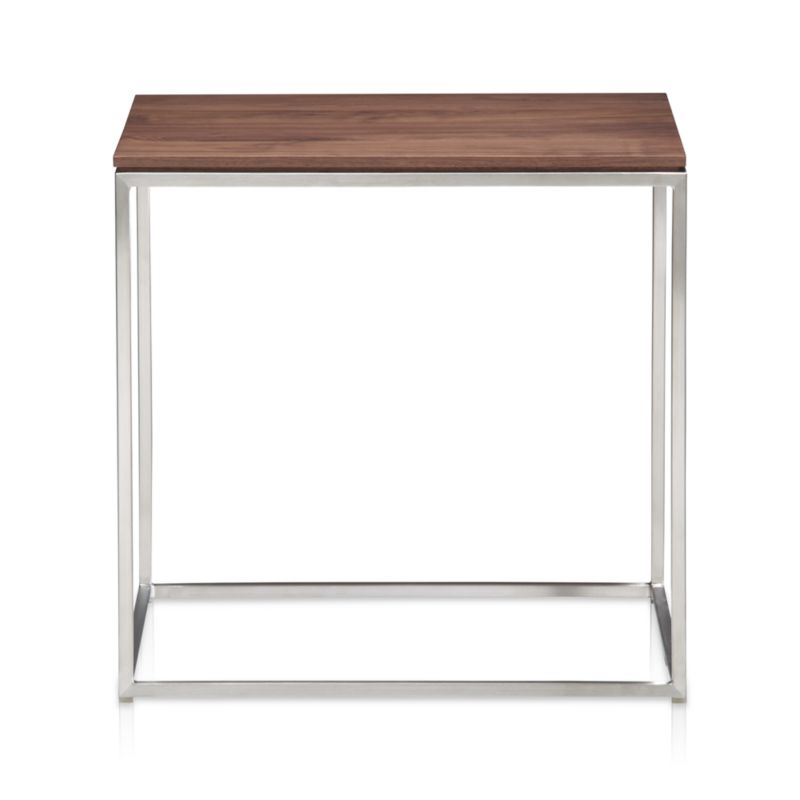 I'm joining
Kimba's DIY party
today and
Cheri's Knock off party
! Check it out!